Appalachian Cabins
Appalachian Cabins combine the rustic charm of yesteryear with the comfort of modern day conveniences. The rustic log cabins were constructed in the same manner as the early settlers of this area used to build their homes more than a century ago. For all the luxury and convenience the new millennium has to offer, combined with the rugged natural beauty of the past century, Appalachian Cabins offers the best of both worlds. Whether you're looking for a family style setting for your next vacation or a private retreat for a honeymoon or getaway for two, Appalachian Cabins has everything you need to make your stay an enjoyable as well as memorable one.
Honeymoon Cabins
Honeymoon cabins include a full kitchen, living room with a wood-burning fireplace, wood to purchase $5 a bundle of 5, queen size bed, Jacuzzi, fast Wi-Fi, satellite television and smart TVs, AC/heat, Washer and dryer, linens and towels and cookware included. Must bring toiletries and personal items.
Pets are welcomed for $30 each pet each night. Multiple pets/multiple nights discounts available.
Family Cabins
Our Family Cabins sleep 8 people. $200 a night plus tax. Located in Seneca rocks, West Virginia. This cabin includes a full kitchen with cookware, washer and dryer, living room , 2 bedrooms on main level & 3 beds in loft. (all linens provided). Heat & AC Amenities Washer/dryer, fireplace, hot tub Smart tv; Dish Network, Netflix, wi-fi. Outdoor Fire pit, bar & grill Purchase wood bundles on site. Pets welcome for $30 each pet each night. Ask about our multiple pet/multi night discounts.
Call or text 304-257-0374 or our office 304-567-7070.
Cabin #3 Hot Tub Light Show
Our Office
Step back in time and visit our retro gas station display with vintage pumps and more!
Check it all out while you're checking in!
A Visit From American Pickers
A highlight of our vintage pieces brought American Pickers for a visit to see our showcase of all things vintage around the office.
Local Attractions Near Us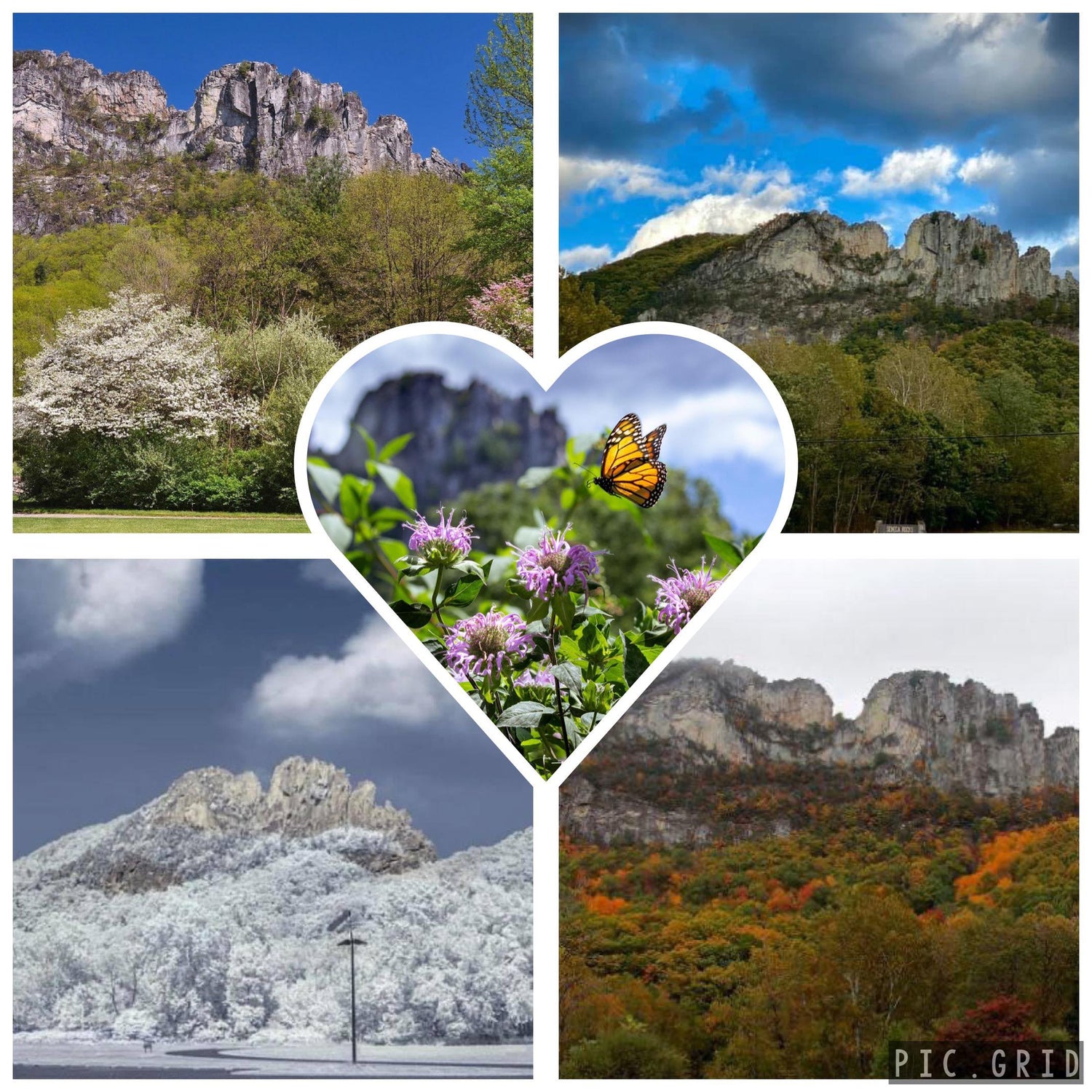 Seneca Rocks
Seneca Rocks are one of the largest landmarks in West Virginia. Explore some hiking trails, rock climbing and photograph some of the best scenery in the area.
Only 3 miles from us!
Yokum's Stables
I know a fun and easier way to get up the Seneca rocks. Yokum's Stables only 3 miles from us. It is $40 a person. The horses are very safe for kids. They do the horseback rides to the top of the rocks from April 1 till November 1 Thursday to Sunday at 10 am,1pm and 4 pm. Reservations are recommended as they book up fast. 304-567-2466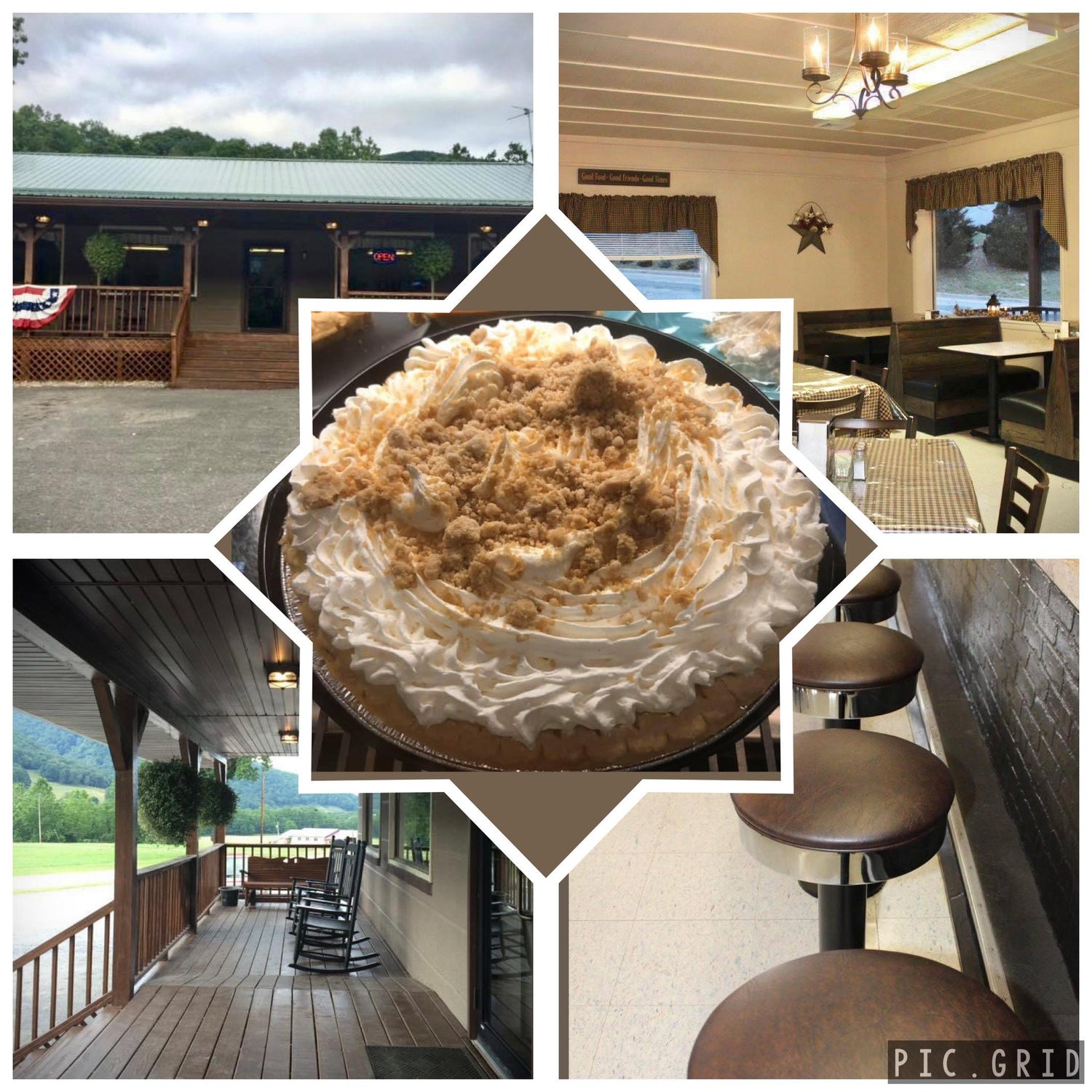 Spruce Knob
Visit the highest point in West Virginia!
Spruce Knob Lake is a trout-fishing destination with weekly trout stocking from March through May.
Enjoy bird and wildlife viewing around the 1 mile loop around the lake along with many hiking trails and beautiful scenery that feels like 'Almost Heaven'.
Dolly Sods
Dolly Sods is by far my favorite place to go, fresh breeze, colorful landscapes, and beautiful nature. It is only 20 miles from us!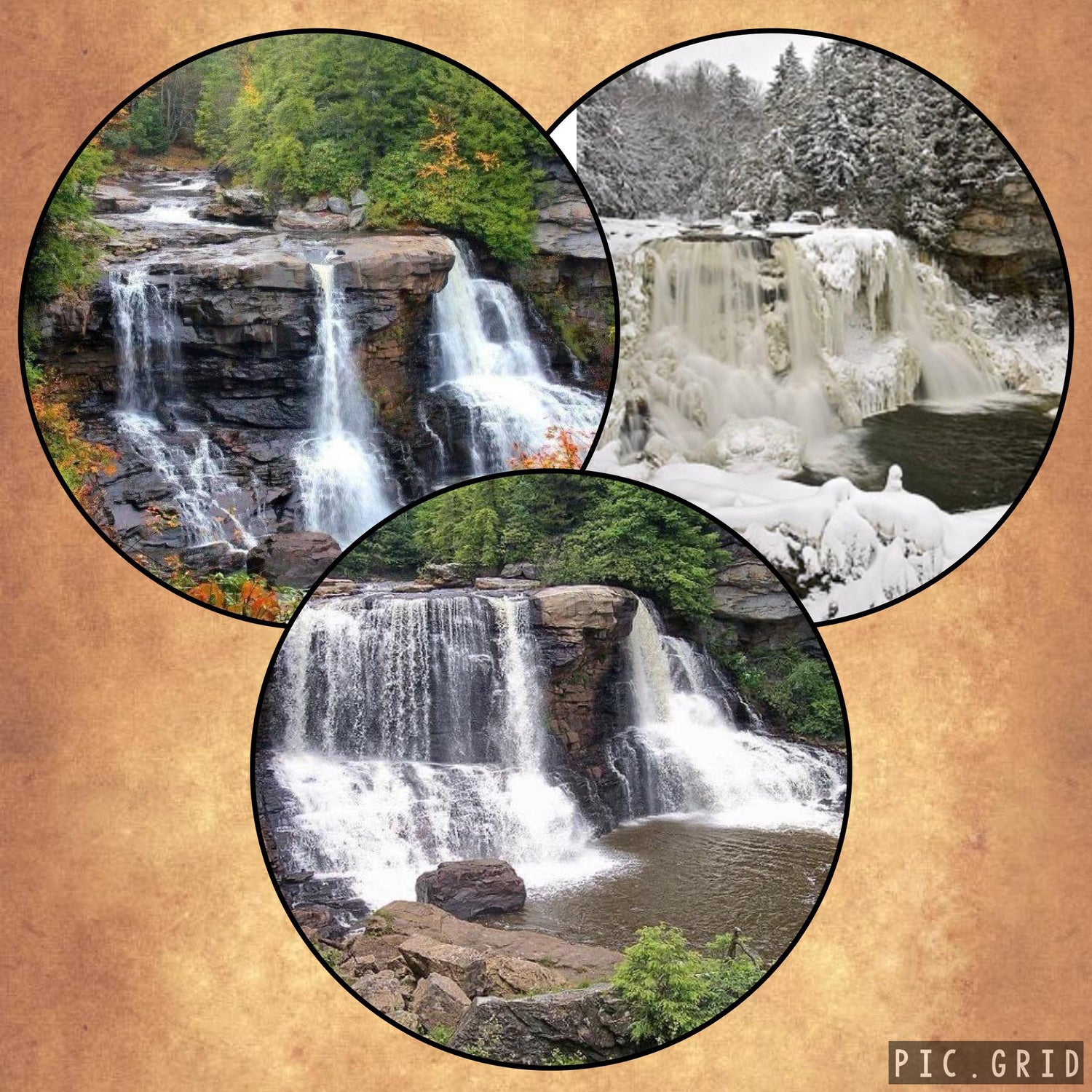 Blackwater Falls
Visit the 62-foot cascade where the Blackwater River leaves its leisurely course in Canaan Valley and enters rugged Blackwater Canyon.
Located 18 miles from us!
Cass Scenic Railroad
Contact 304-456-4300 for schedule and tickets or visit mountainrailwv.com
Cass Scenic Railroad State Park is a state park and heritage railroad located in Cass, Pocahontas County, West Virginia. It consists of the Cass Scenic Railroad, an 11-mile long heritage railway owned by the West Virginia State Rail Authority and operated by the Durbin and Greenbrier Valley Railroad.
Approx. 1 hour from us!
Warner's Drive-in
Enjoy a relaxing night watching a movie out of the comfort of your car at one of the few drive-ins left in West Virginia. Don't forget to come early to stop at the snack bar. The food is so good and cheap. Gates open at 6 pm. Movies start at dusk. Its location is 3169 Petersburg Pike Franklin, WV. It is only 35 minutes from our cabins.
Button label
Email: appalachian@appalachian-cabins.com
27531 Mountaineer Drive, Seneca Rocks, WV 26884